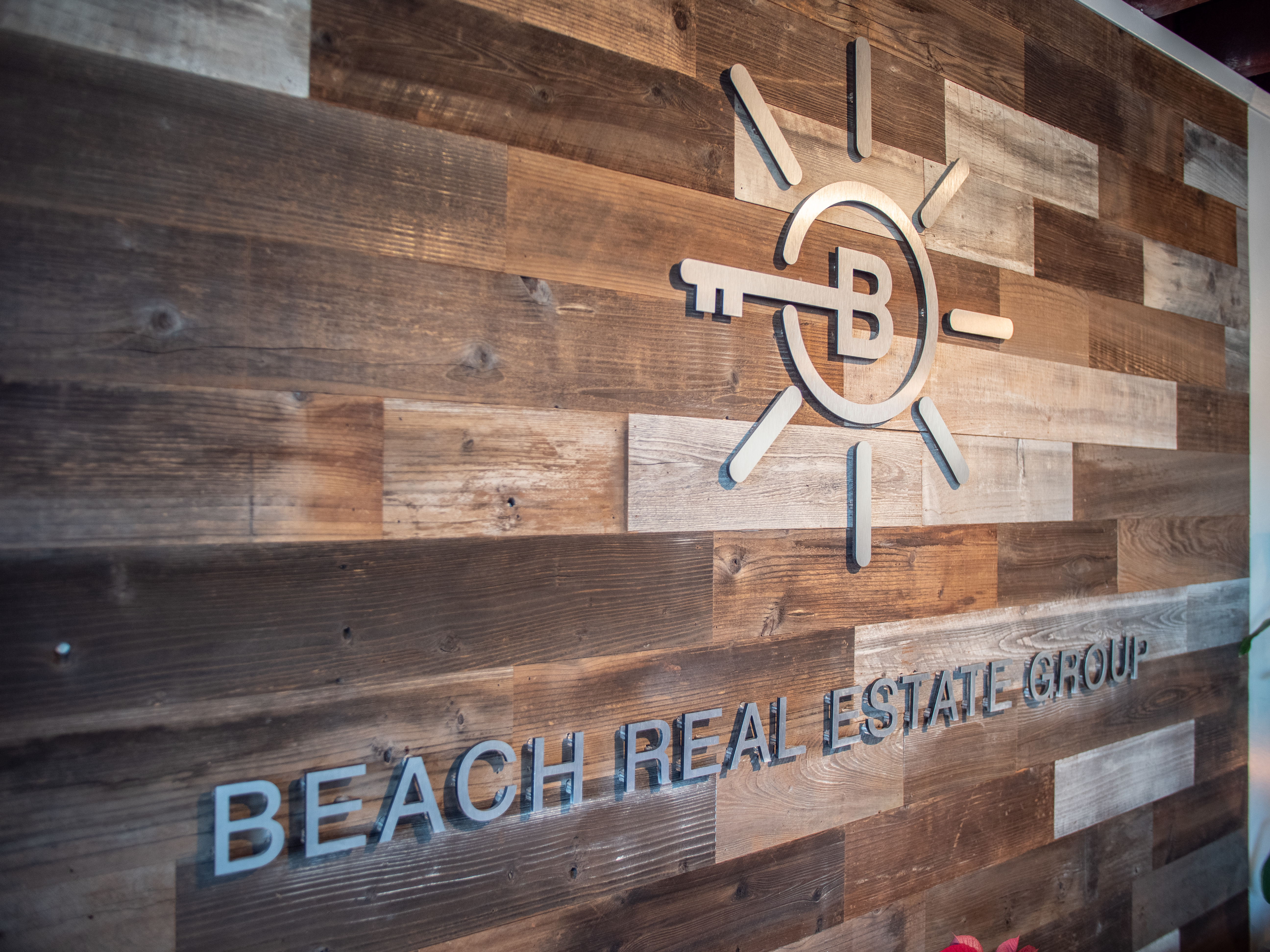 Our Vision:
We are bold. We support our clients and colleagues with exceptional real estate experiences. We create a supportive environment and culture where we are open, honest and collaborative to achieve each and every goal, with skill, savvy, passion and professionalism. We embrace change and innovate, continuously rethinking the real estate experience to better serve our clients and close sales. We focus on having authentic relationships, enriched with happiness and laughter; we know that each transaction is more than just a house… it's all about you!
Our Values:
Be Bold
Exceptional Experiences
Authenticity & Integrity
Change & Innovate
Happiness & Laughter


About Us:
South Bay Real Estate | RE-Imagined


BEACH REAL ESTATE GROUP was created because buying or selling a home is more than just a transaction. We understand that it's a life-changing experience that requires skill, savvy, communication, collaboration, passion and professionalism.

We understand that it's about you. It's your story. We create an environment and a culture where we can be open and honest and collaborate with you to achieve your goals.

TECHNOLOGY.
We offers a complete digital experience, including a mobile-friendly website, social media presence, and digital tools to streamline the buying and selling processes. We can save a tree, we don't need to use that much paper, seriously. We are continuously rethinking the traditional home buying and selling experiences to better serve clients and close sales.

LOCAL.
We get personally involved in most of our transactions, because we know it's all about you. We focus on the relationships with our clients and our colleagues.

Most homes in the South Bay/ Westside are sold by agents who live and breathe the area. Companies do not sell homes, the people who know the neighborhoods do.
We are local.

Our local expertise has global reach. We reach buyers from all over the world, as our listings are syndicated on all the top websites such as Realtor.com, Trulia, Zillow and others.

When it comes time to move beyond the online searches, the auto-emails and the lists of properties, we know the community – the schools, the people and the details that define each neighborhood within the cities. We understand the things that matter when you're deciding where to live your life.

We focus on condominiums, townhomes, single-family homes, and investment properties. We elevate the home buying and selling experience for our clients with our innovative strategies.

YOUR STORY.
We believe it's more than a home. It's your life. It's your story.