TO STAGE OR NOT TO STAGE…
THAT IS THE QUESTION |
In its early years, staging was saved for vacant and hard-to-sell homes. Now, it is a common practice among agents in all price points. But is it worth it?

According to a recent survey released by the National Association of REALTORS, staging helps prospective buyers better visualize themselves living in the home and has the potential of raising the final price anywhere from 1% to over 20% in some markets… Even virtual staging can be extremely beneficial to help Buyers see a room's potential before they get there and after they leave. Let's face it, homebuyers are spending hours on the web reviewing and re-reviewing photos and videos… envisioning their belonging (and them) in the home!
The Top (3) Home Improvement Items Recommended by Pros:
1. Declutter Home
2. Entire Home Cleaning
3. Improve Curb Appeal
Top (3) Rooms to Stage:
1. Living Room
2. Primary Bedroom
3. Kitchen

For more information and a helpful list of questions to ask before hiring a professional stager, check out the infographic below…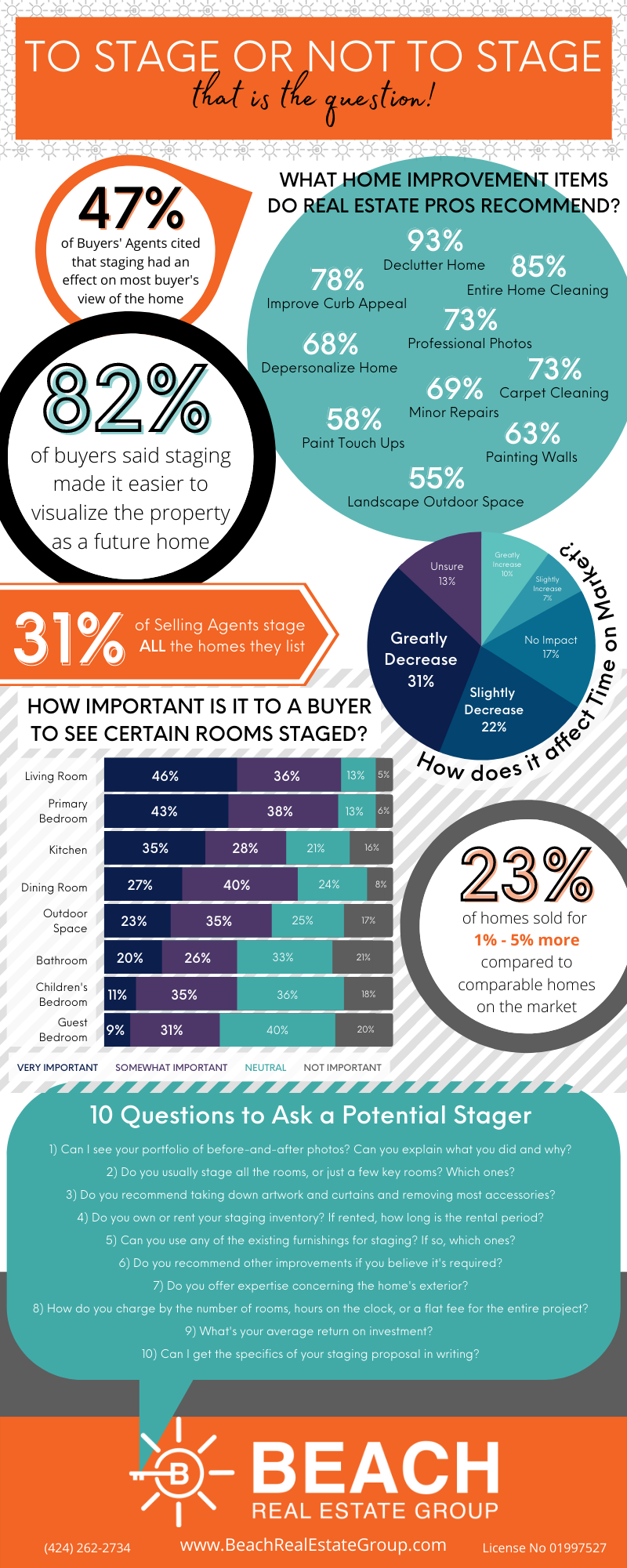 Download PDF Here: Infographic: To Stage or Not to Stage